Whistler Blackcomb
Winte AND Summer Fun
Whistler, B.C. is considered the pre-eminent ski resort in North America. Visitors can expect amazing views, food, night-life and yes, snow. Sleighing, dog-sledding and snow-shoeing are less well known but no less exhilarating outdoor pursuits to undertake during your visit, in addition to world-class skiing.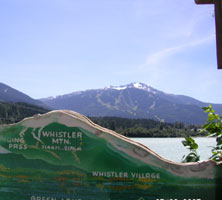 Ski Whistler
The mountain statistics for this incredible resort pretty much tell the whole story. Really two mountains in one (Whistler on the right, and Blackcomb on the left), you'll find more than 200 trails located on over 8,100 ski-able acres. Thirty-three lifts can carry a whopping 59,000 people per hour, up and down the two mountains. Whistler Mountain is the smaller of the two, with a peak elevation of 2,182 metres (7,160 feet). Blackcomb tops out at almost 2,300 metres (7,500 feet).
With a huge annual snowfall of 9.14 metres (30 feet), the resort often opens as early as the first week in November and usually remains open until late May or early June. For avid skiers, it can't get any better than that! Rentals are plentiful and shops in the quaint village, which is nestled between the two mountains, offer the latest in equipment, accessories, and ski wear.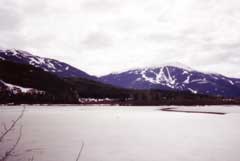 If you're a novice, the Whistler-Blackcomb Ski and Snowboard School will have you whizzing down the mountainside with just a few lessons. Lessons are offered for all ages and you can also find workshops for experienced skiers who want to hone their skills. If you're already an extreme skier, you may want to check out the heli-skiing and snowcat skiing opportunities, too. Cool!
More Winter Sports Fun
Downhill skiing isn't the only thing you'll enjoy during winters here. There's lots and lots of room for cross country, snowmobiling, snowshoeing, dog sledding, tobogganing, and sleigh rides. Whistler Mountain loves snowboarders! Wait until you see the parks and pipes here - including a radical nighttime superpipe and nine additional areas suitable for various skill levels. You'll be doing "eggplants" and "McTwists" in no time.
Gondolas are available to whisk you up to Whistler Mountain or to the adjacent Blackcomb mountains. Winter in Canada is clean, fresh and bright. Bring the sunglasses and sunscreen for sure. None of that yucky city grime to mar the lovely white mounds surrounding every building and evergreen.
With the proper clothing, including wool or silk layers and wool socks, you will be impervious to the chill and look very cool as you sample the pristine slopes or après ski pub crawls. The 2010 Olympics will not be complete without a side trip to the mountains for your own slalom, luge or skating event.
Warm Weather Activities
The fun doesn't stop when the snow melts! Whistler-Blackcomb turns many of its amazing trails into singletrack courses for mountain bikers while others are used for hiking. You can also go fishing, horseback riding, or enjoy a number of eco-tours through this beautiful alpine region.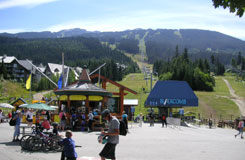 The Village
A stroll through the village of Whistler will take you past 25 to 30 restaurants. There is no chance you will starve or get weak from lack of fodder. Mediterranean, Gaelic, Italian and Northwest Pacific seafood offerings abound. Don't miss the fresh shucked oysters, smoked wild salmon, Dungeness crab and jellyfish salad on your trip.
The 2010 Olympics food will be a medal contender as well. The opportunities to sample unique regional specialties will be extraordinary. Look to make reservations online after perusing the dining possibilities. Reservations at restaurants that display the "Reserve Online" icon are free, instant and confirmed.
With a dining room, deck and lawn overlooking Alta Lake to Whistler Mountain itself, the Hostelling International site is inexpensive, scenic and cozy. Book by September for the ski season in a non-Olympic year. Today is a good day to book for the Winter Games weeks! Lounge by the wood-burning stove, play ping pong or take a leisurely sauna to extend your relaxed feeling after a day on the slopes.


Getting Here
Since the awarding of the 2010 Olympics to Vancouver and its surrounding areas, the city worked hard to ensure that traffic snarls would be minimal when the time arrived. A massive construction project has widened the Sea-to-Sky Highway from Horseshoe Bay to Whistler, in order to accommodate large amounts of traffic for the Games. The drive from Vancouver should take about 2 ½ hours in normal traffic.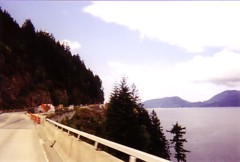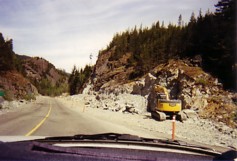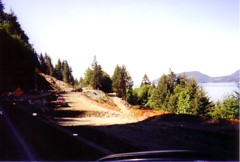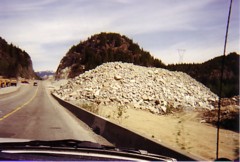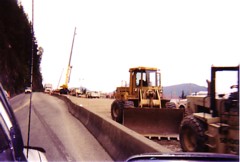 Back to top of page - Whistler
Visit our Home page - 1st-Vancouver.com
Explore exciting Downtown Vancouver


Copyright ©2005-12 Abbey World Media, Inc.